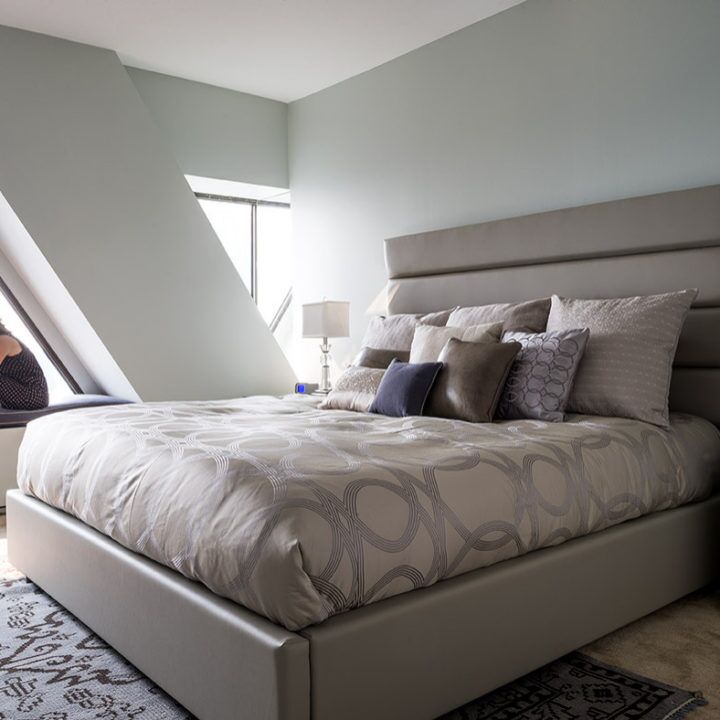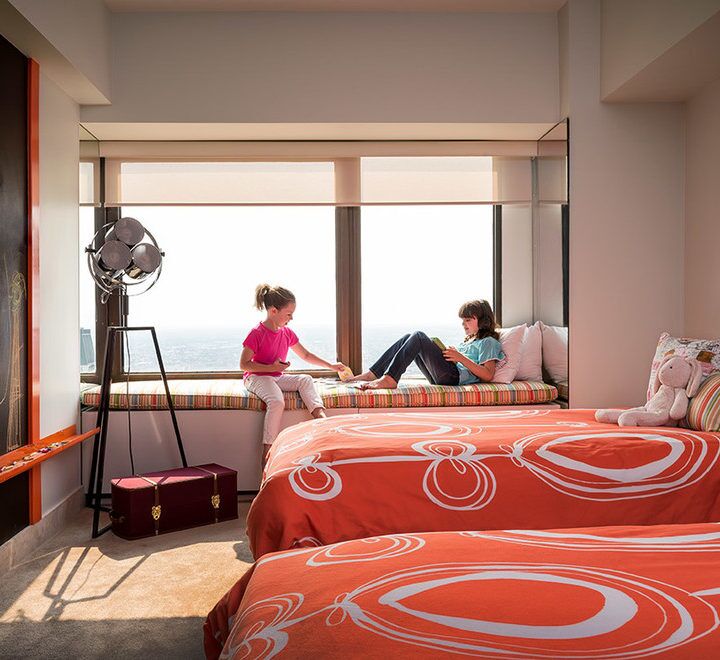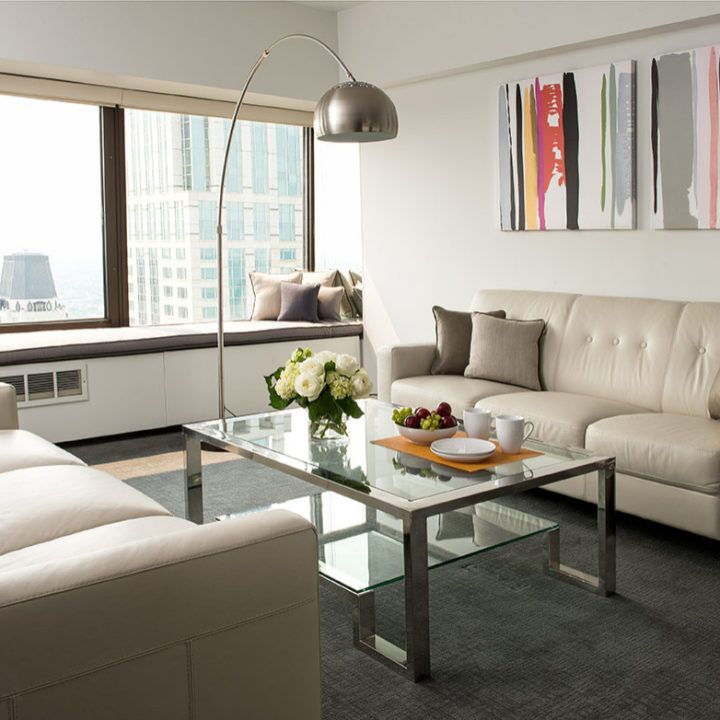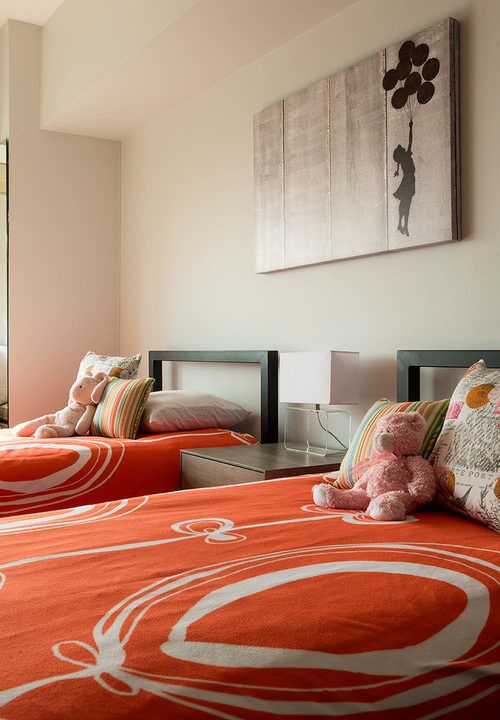 Chicago's historic John Hancock building serves as the perfect summer getaway for a Florida family of four. The husband/dad, a pilot, flies in and out of Chicago, and the couple heads to the Windy City with their two little girls each summer to escape the Florida heat and take in the city's offerings. Perched on the 60th floor of the Hancock, the clients wanted their home to reflect the integrity of the building's historical architecture and ease of Chicago city living.
Focusing on the conversation area in the living room, the carpet needed an update and using a slate grey pattern-in-pattern carpet created a needed break from the previous pale palate. Now, the light granite flooring and carpet pop and set a dramatic stage for the skyline view. Cream leather sofas anchor the two sides of the room with sleek glass and chrome tables, lamps and accessories. The window seats required custom cushions; throw pillow were also custom created in solid leather, herringbone, and pinstripe fabrics to match the textiles and bring additional texture to the space.
In the master bedroom of my client's apartment, the famous geometry quietly commands the attention it deserves by keeping the paint color the same as on the walls. The design decision to forego an accent moment allows the strength of the structure and its lines to work with carefully chosen fabrics and textiles featuring circular graphics, plush headboards and glamorous bedside accents. The bedroom furnishings smartly mixes custom pieces with retail finds. An added pop of fun found in the rug at the foot of the bed, keeps a youthful feeling in a mature setting.