Top Interior Design Service in Boca Raton
Top Interior Design Service in Boca Raton
Our Boca Raton Interior design service caters to both residential and commercial spaces, ensuring each room and area in your house or office radiates your unique style and taste. We bring life to your space, reflecting the beauty and importance of interior design.
Our Design Process
Our process begins with collaborative research, where we listen to our clients' ideas and understand their requirements. We then put these insights into action, carefully planning each room, from the kitchen and bathroom to the bedroom and living area. We also consider the finer details, like window placements, lighting solutions, and the use of decorative plants. Our goal is to ensure your space is as functional as it is beautiful.
We leverage advanced tools, like computer-aided design, to meticulously plan and visualize your space. We also guide you through the wide range of products available, ensuring you make the best choices that align with your lifestyle and budget. Once we finalize the design, we handle all orders, shipping, and home-improvement tasks, promising a seamless experience.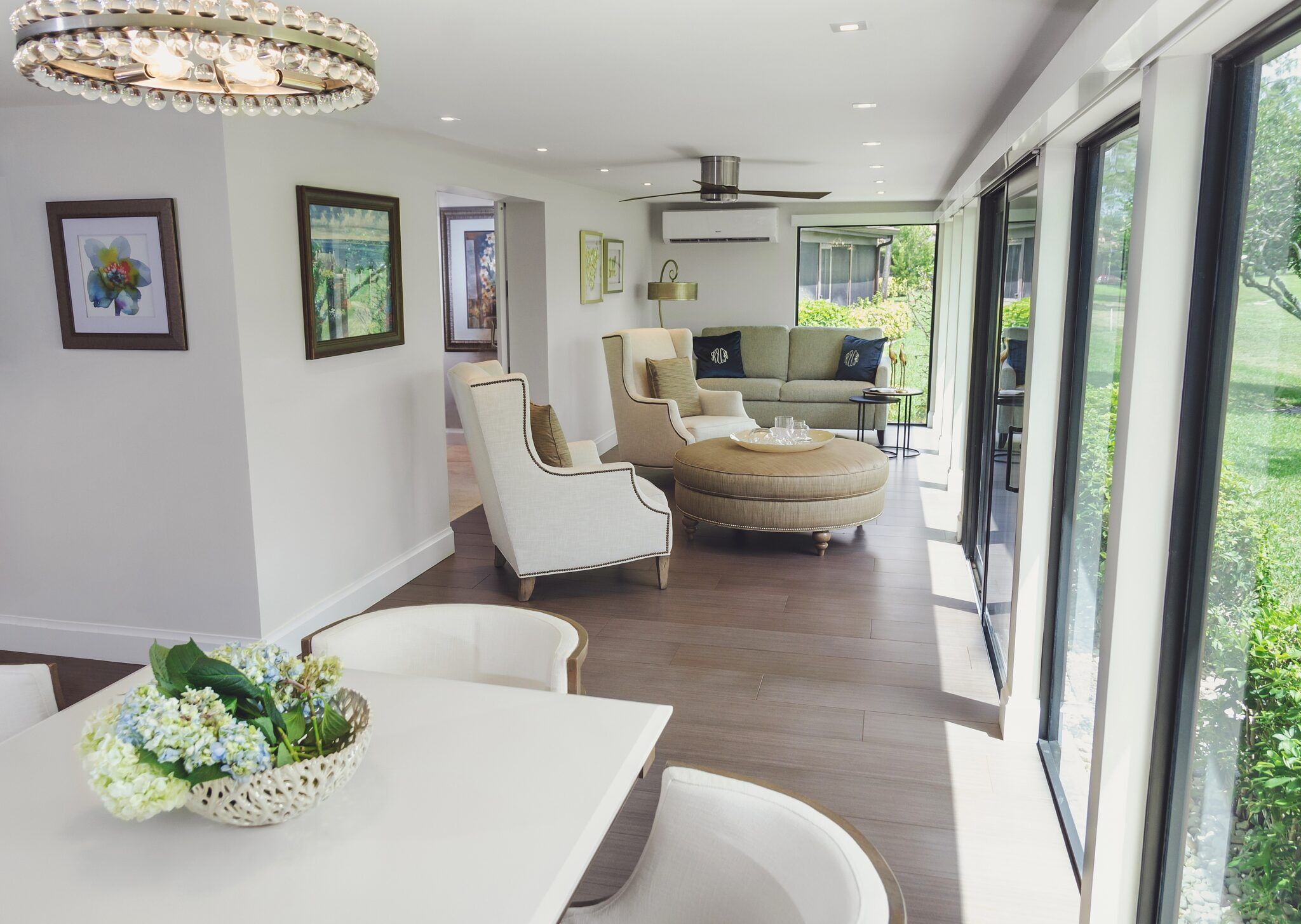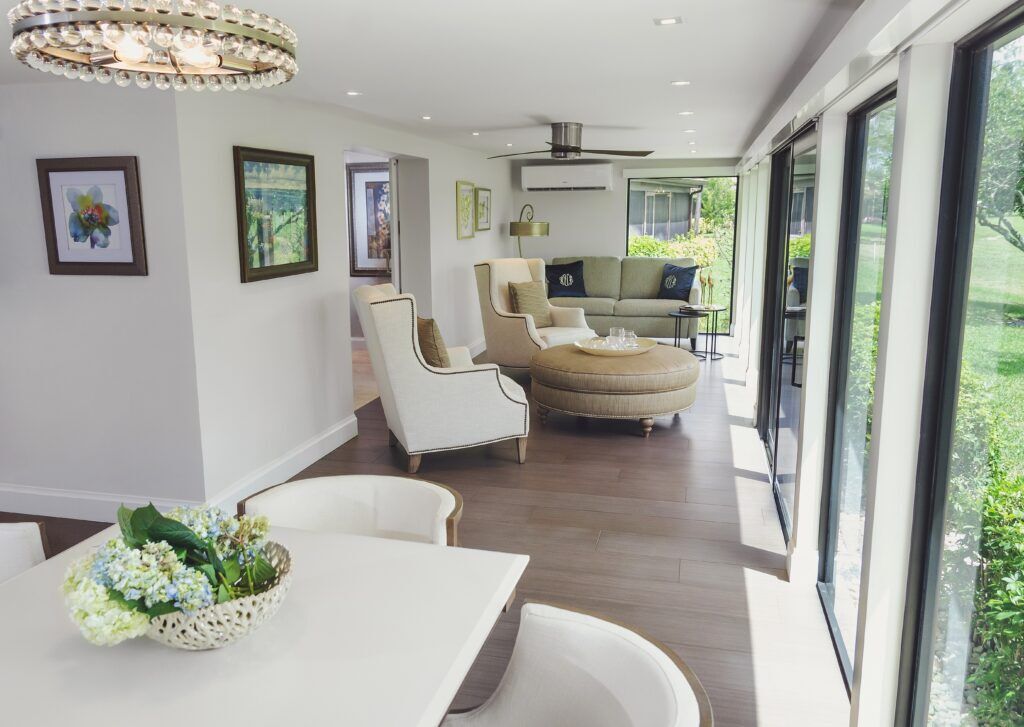 Premium Interior Design Services for Your Boca Raton Property
At Mosaic Luxe, we believe that interior design is more than just a profession. It's a way to enhance people's lives. We invite you to browse through our portfolio to get a glimpse of our previous projects and get inspired. Whether you're looking for style tips or seeking full-scale design services, our team is ready to bring your vision to life. Experience the transformative power of good design with Mosaic Luxe Interior Design – where your dreams meet our dedication.
Expertly Selected Furnishings for Your Home or Office
We understand that furniture is more than just decor; it's an extension of your personality. That's why we offer a vast choice of furnishings – from rugs to ceiling designs, and everything in between. With a broad array of colors, patterns, and textures to choose from, your style will shine through in every corner of your space.
At Mosaic Luxe, we understand that the perfect chair can be the right finishing touch to any space, whether it be a cozy living room, a bustling office, or a chic restaurant; from modern and sleek to classic and timeless, our wide selection of chairs will provide you with the perfect seating solution for your project.
For a stylish and modern look, consider adding tiles to your project, whether it's in the form of a backsplash, a flooring option, or even as an accent wall; our selection of tiles come in a variety of colors and textures, allowing you to create a unique and eye-catching design that will be sure to impress.
Improving Lives with Thoughtful Design Solutions
At Mosaic Luxe Interior Design, we strive to provide our clients with the best possible service by utilizing our extensive knowledge and experience in the field. We also gather relevant information to ensure that each project is tailored to the individual needs and preferences of our clients. We pride ourselves on our customer-centric approach. From the moment you engage with us, we ensure that our services are tailored to your specific needs and desires. We strive to not only meet, but exceed your expectations, delivering a space that is truly yours.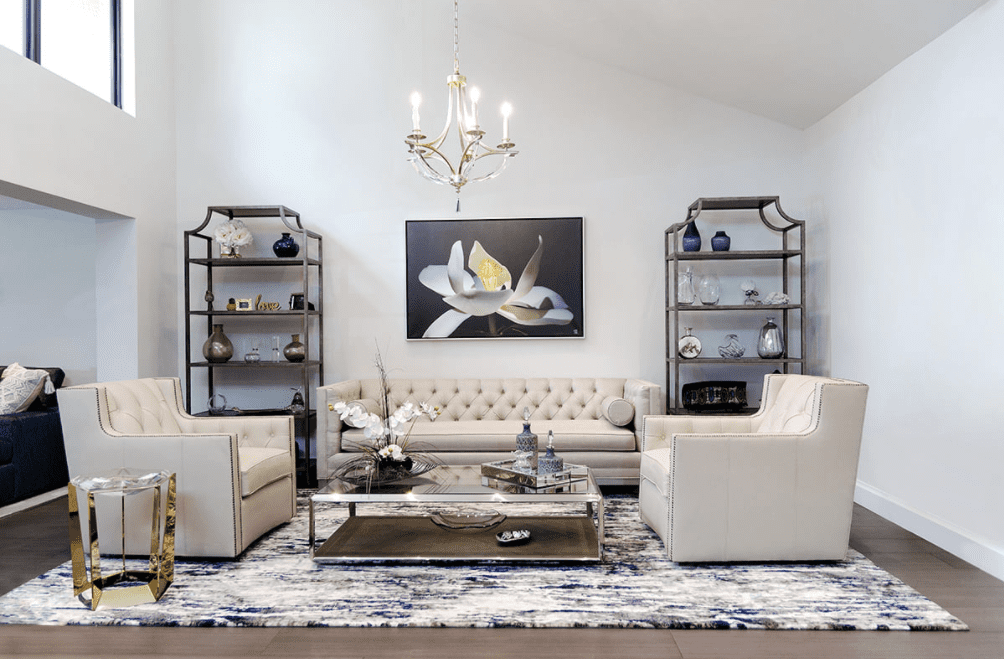 From the moment you enter finished and redesigned rooms, we want you to feel at home, surrounded by the perfect blend of comfort, style, and functionality tailored to your individual needs and desires. Our goal is to create a space that is truly yours, one that not only meets but exceeds your expectations, with rooms that are inviting, warm, and inviting.
"Improving design/look and feel" was the top-ranked concern among homeowners who renovated their homes [According to businessofhome.com]
Education and a Deep Understanding of Architecture
Mosaic Luxe's design approach is marked by a deep understanding of architecture. Our principal interior designer, Stacey Cohen, has a degree in Interior Architecture from Parsons New School Of Design in New York City. Working closely with architects and other professionals in the building industry, she seamlessly integrates the interior and exterior of your space, harmonizing design elements across both. Whether it's a residential or a commercial project, Stacey is able to create a cohesive and immersive experience.
Form and Function for Interiors
Our team has a comprehensive understanding of various design elements – right from walls and ceilings, down to the choice of rugs and the interplay of light and shadows. Our services don't just stop at visual beauty; we also pay keen attention to functionality. Our designs ensure that every inch of your space is utilized optimally, without compromising on aesthetics.
Unparalleled Home Decor
In today's world, office and home decor has taken on a new level of importance. We appreciate that your space is not just a place, it's a reflection of you, your business, or your family. That's why we incorporate elements that are personal and meaningful to you, transforming your surroundings into a comforting and inspiring environment.
To keep pace with the ever-evolving industry, our design firm remains at the forefront of innovation. We constantly research new materials, styles, and trends to offer you the latest and most suitable design solutions. From offering tips on home improvement to providing comprehensive design services, we strive to make your journey with us an enriching and enjoyable experience.
Choosing Mosaic Luxe Interior Design means choosing a dedicated team of professionals committed to creating extraordinary spaces. We invite you to explore our wide range of services, and discover how we can help transform your interior design dreams into reality. Whether you're planning a home renovation or launching a new commercial project, your journey to a stunning and functional space starts here with Mosaic Luxe.
Book a complimentary consult with Stacey Cohen here. It's absolutely free.
Book a complimentary consult with Stacey today
We can't wait to learn more about you and your next interior design project