Welcome to Mosaic Luxe Interior Design, the leading destination for bathroom and kitchen remodeling services in Boca Raton, Florida. As experts in this line of business with years of experience, we love the job of turning your remodeling dreams into reality by creating spaces that are both aesthetically pleasing and highly functional. From the granite flooring underfoot to the bathtubs, shower conversions, cabinets, tubs, vanities, countertops, appliances, floor to ceiling mirror installations, sinks, and even furniture in the rooms, every detail and product is carefully selected and considered. We also offer bathtub replacement and plumbing services to cater to each of your needs.
The bathroom and kitchen are essential elements of your homes. Our professionals understand this and work diligently to ensure each bathroom and kitchen renovation project is handled with utmost care, attention, and skilled labor. Whether the task is replacing door hooks, installing cabinet doors, or laying a new rug, or even a complete overhaul involving water management and accessories or plumbing fittings for sinks, we have the perfect solution to meet your needs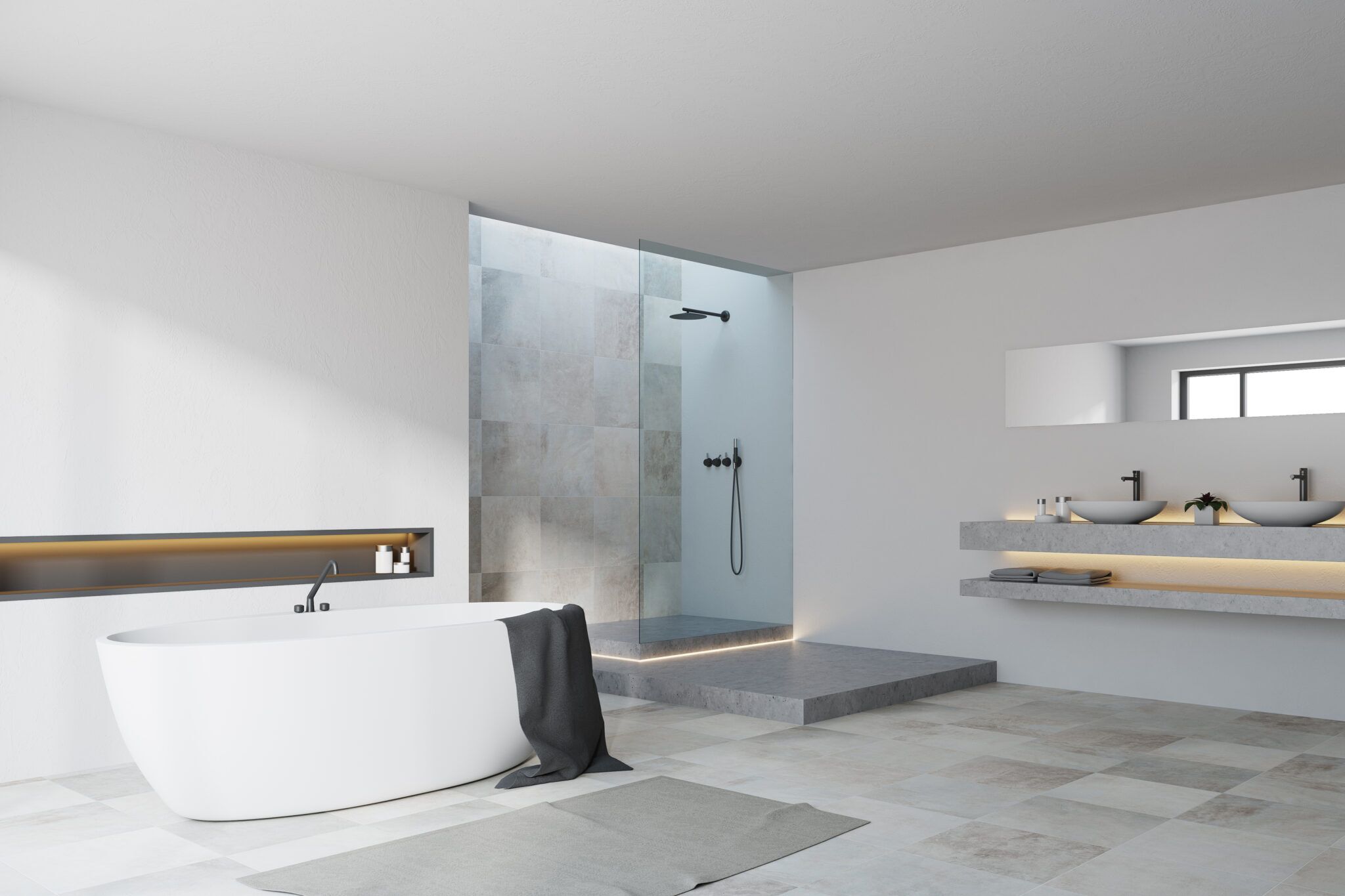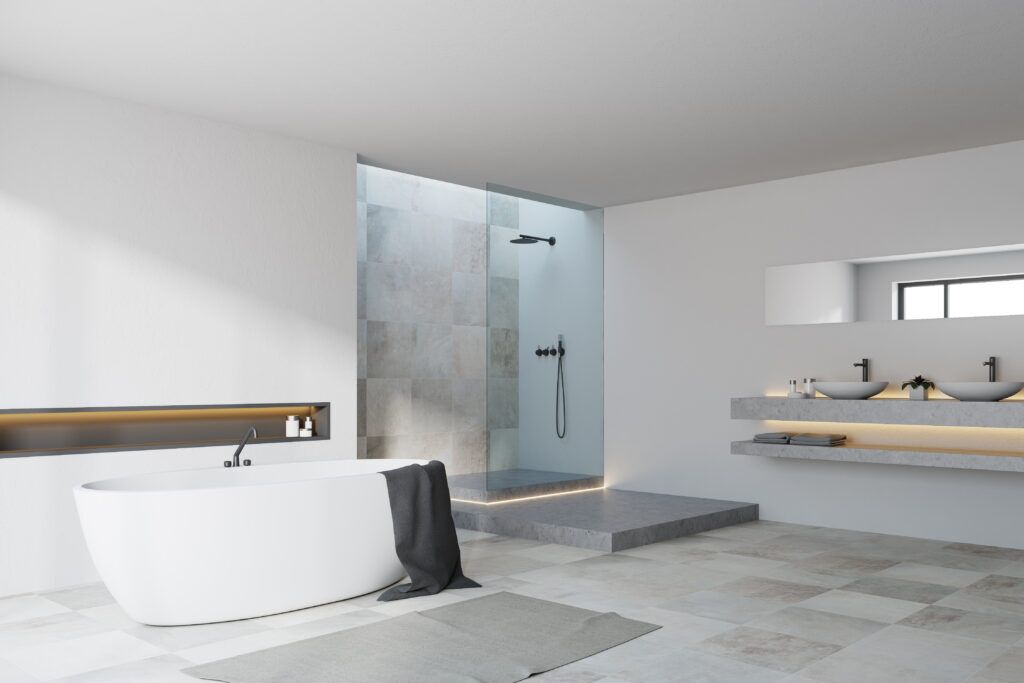 Bathroom remodeling services
Our services are comprehensive, covering all aspects from the initial property inspection to provide estimates of costs and retention completion, to the final touches of decoration and organization. Whether it's selecting the right sink, bathtub, and toilet, or choosing the perfect vanity and mirror, or even arranging the countertop for your kitchen down to the mat and towel rack for your towels that enhances the room, we have you covered.
We specialize in a variety of bathroom features such as walk-in showers, cabinets for storage, and fixtures that cater to every need. Our experts guide you through our wide selection of choices, be it marble countertops, tile selections for walls and floors, or the color of your paint and curtains, we strive to make your vision come to life in your decision-making process as seamlessly as possible. From picking the perfect counter for your vanity to arranging a neat cabinet for your toiletries, every detail matters.
Luxury Materials with Quality in Mind
The quality of our work is reflected not just in our excellent designs but also in the products we use. We source only the best materials, ensuring durability and longevity. Whether you need a replacement for a worn-out faucet or a complete overhaul of your bathroom or kitchen, which includes new doors, appliances, plush towels, and a rug underfoot, our team delivers top-notch services without compromising on quality.
At Mosaic Luxe Interior Design, we pride ourselves on the ability to deliver superior remodeling services. Our record of satisfied customers stands testament to our expertise, quality of work, and commitment to customer satisfaction. Let us help you create a kitchen and bathroom that are beautiful and importantly functional, a true reflection of your unique taste. Transform your house today with us, and let your kitchen and bathrooms become a conversation starter!
Of course, the design journey continues. We recognize that each client is unique, hence their kitchen and bathroom should reflect their personal taste and lifestyle. We focus on creating designs that are not just aesthetically appealing but also tailored to your requirements.
Style in Every Detail
Details are crucial in bathroom renovations. From the size and style of the mirrors, the cozy rug underfoot to the granite countertops, every element plays a part in creating the overall look and feel of the spaces. Whether it's a minimalist style with sleek lines and neutral colors or a vibrant, eclectic mix, we ensure that your spaces resonate with your taste.
The choice of vanity, the selection of towel shelves, the type of window treatments, cabinets, and even the location of the toilet paper holder are all meticulously considered. Additionally, we not only install visually pleasing cabinets but also offer practical storage solutions that neatly house your towels, toiletries, cleaning supplies, and other essentials.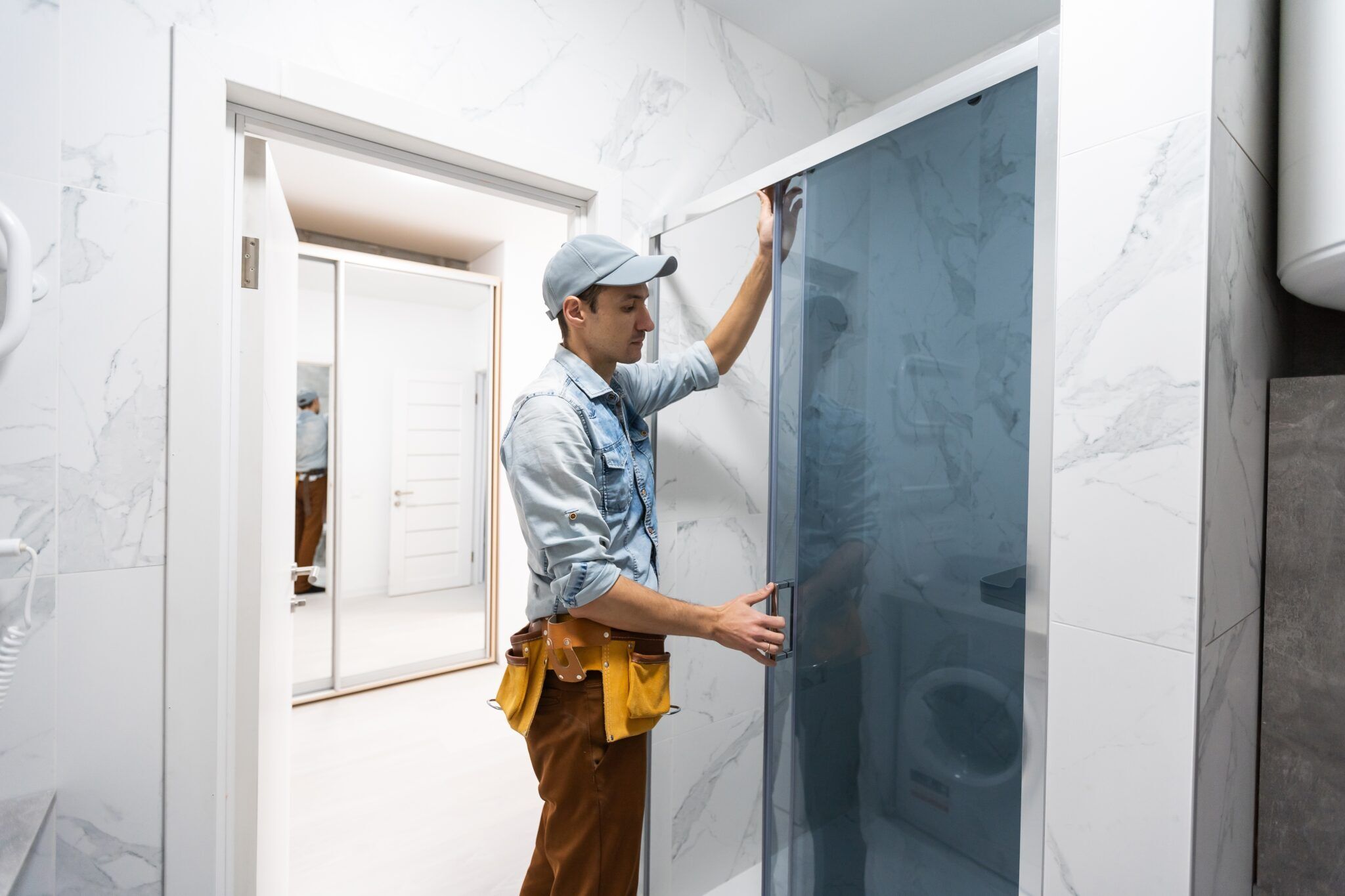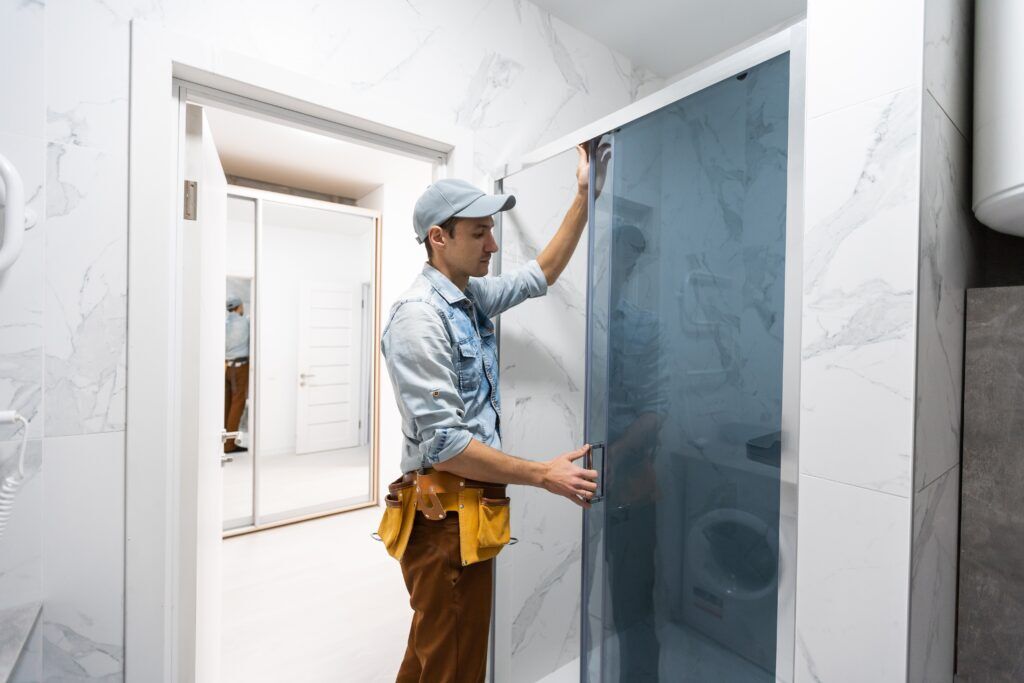 Turn-Key Design Service
At Mosaic Luxe Interior Design, we believe in providing an end-to-end service. Our estimations ensure transparency of costs, and our team of contractors and professionals handles everything from demolition to completion, working diligently to ensure that the entire process is smooth and hassle-free. Our business thrives on quality and we meticulously inspect every detail, from flooring to granite countertop installations, shower conversions, and installing mirrors, ensuring each stage meets your vision. Reach out to us today, and let us commence the transformation of your kitchen and bathroom, to ensure that your home truly reflects your style and enriches your life.
The type of vanity, the placement of luxury towel shelves, the choice of window treatments, and even the location of the toilet paper holder are all considered meticulously. Additionally, the cabinets and sinks we install are not just visually pleasing, but also offer practical storage solutions for your toiletries, cleaning supplies, and other bathroom essentials.
Fixtures and Function
We understand that the choice of fixtures, from faucets to showerheads, can significantly impact the functionality of a bathroom. Therefore, we offer a variety of options to suit different needs and preferences. We also provide various bath and shower options, including conversions from a tub to a walk-in shower for increased accessibility. Bathtub replacement and plumbing services are also part of our service offerings.
Atmospheric Lighting Solutions
Lighting, often an overlooked aspect, is another crucial component of bathroom remodels. The right lighting can dramatically transform the atmosphere of a room, and we are here to guide you in choosing the perfect lighting fixtures for your bathroom.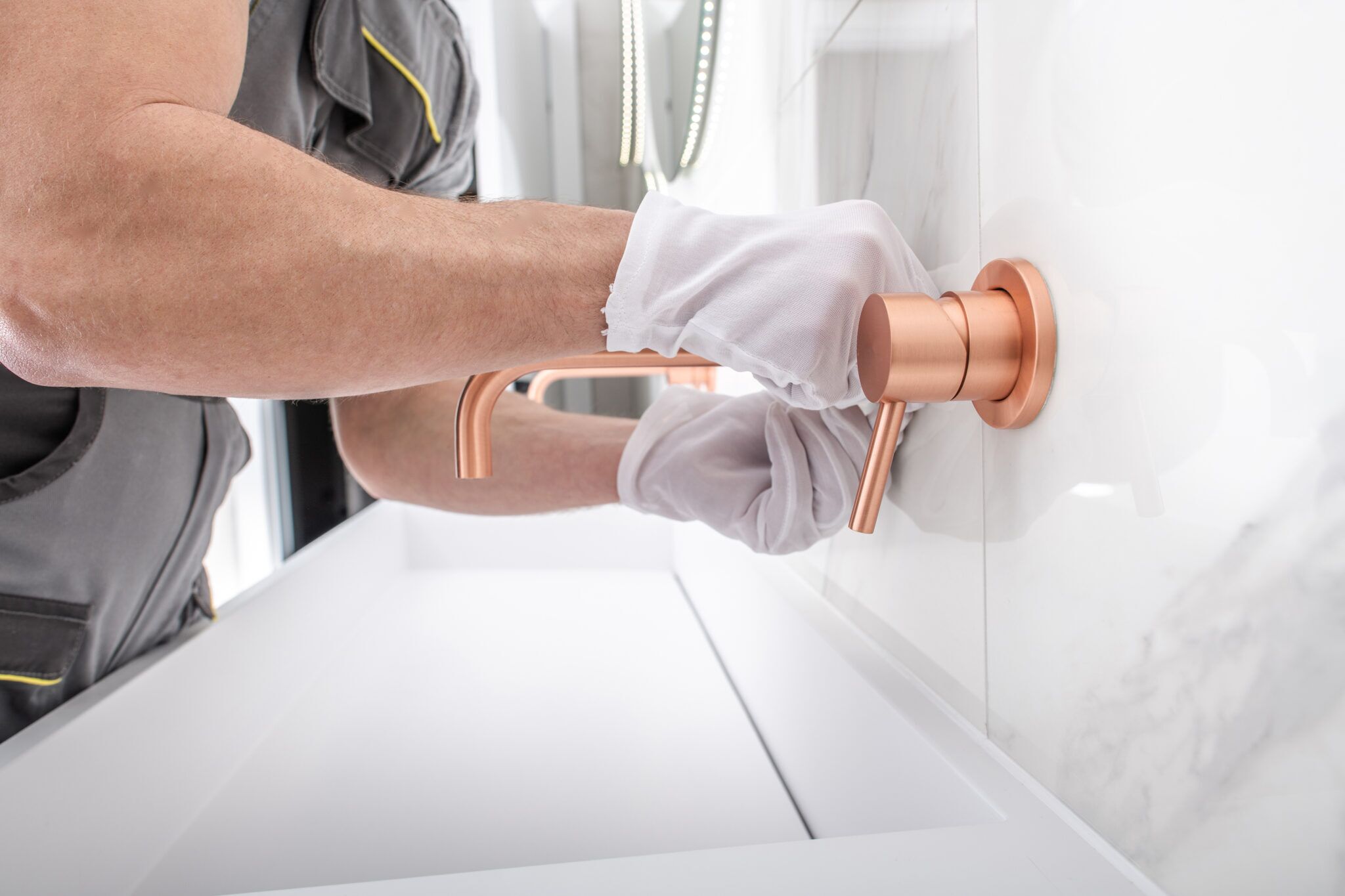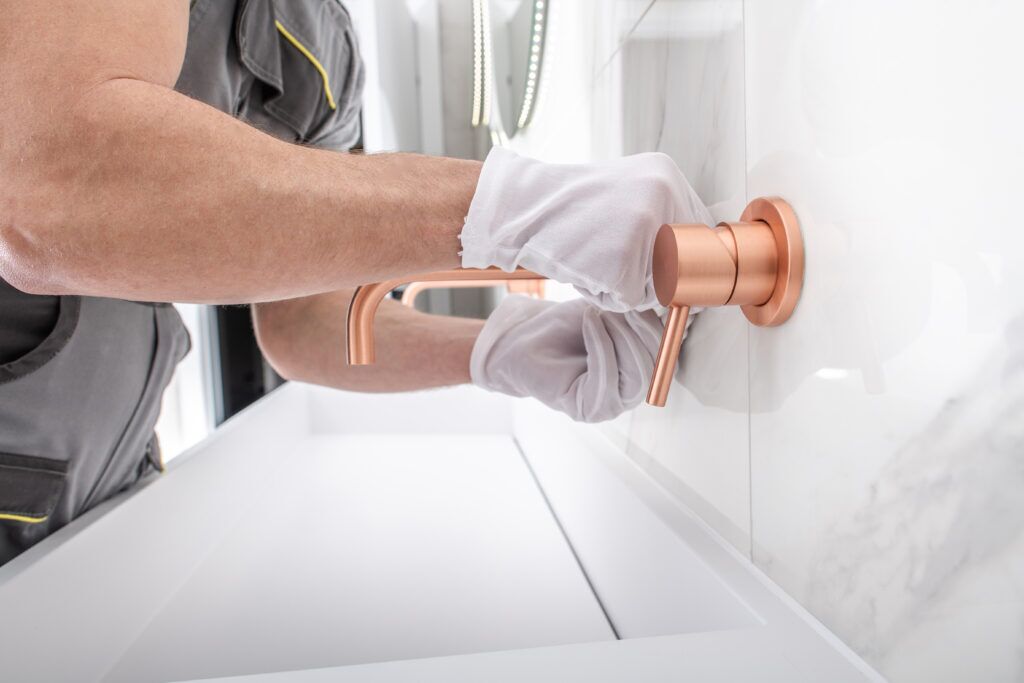 Done For You
At Mosaic Luxe Interior Design, our team of contractors and professionals handles everything from demolition to completion, ensuring a smooth and hassle-free renovation process. We meticulously inspect every detail, from flooring to shelf placement to plumbing tasks, ensuring quality at each stage of the project.
Our experienced remodeling contractors are dedicated to providing a smooth and hassle-free renovation process, meticulously inspecting every detail like the placement of mirrors and towel racks to ensure quality at each stage of the project, from the initial consultation to the final walk-through.
As an established company in Boca Raton, Florida, we take pride in our ability to meet and exceed our clients' expectations. Each bathroom remodel project we undertake is a testament to our commitment to excellence and our passion for creating beautiful, functional homes.
Reach out to us today for an estimate and start your bathroom remodeling journey. Let us transform your bathroom into a space that complements your home and enriches your life. With Mosaic Luxe Interior Design, your dream bathroom, from the modern vanities to impeccable lighting, is within reach.