Introduction
Are you longing for a beachy retreat within your very own home? Look no further than the beautiful city of Boca Raton, Florida. Brimming with stunning beaches and luxurious homes, this coastal interior design paradise has plenty to offer in terms of creating a calming space that reflects an elegant seaside style. From incorporating nautical accents to embracing color palettes inspired by nature's hues, we'll guide you through every step required to craft the perfect oasis right at home!
Looking for professional interior design services in Boca? Book a complimentary consult with Mosaic Luxe here.
What is Coastal Interior Design?
Be inspired by the beauty of the coast with coastal interior design! This style is characterized by its light yet inviting spaciousness. It also has natural materials, and soothing color palette including blues, whites, and neutrals. Experience a feeling of peace and tranquility when you create a home that speaks to relaxation near beachy shores.
The Color Palette: Blues, Whites, and Neutrals
Achieving the perfect hue of a coastal home is indispensable for its design. Think blues that mimic the sea on an overcast day, whites and neutrals akin to the warmth of sand. These colors can be used in unison on walls, furniture, and accessories to create a tranquilizing environment. By combining muted tones with inviting shades you will bring forth all of the beauty your beachside abode has to offer!
Coastal Interior Design Natural Elements: Wood, Wicker, and Seashells
For achieving that ideal coastal home, it is essential to include organic elements. Wood and wicker both provide a classic and rustic feel as flooring or furniture when implemented correctly; think chairs, baskets, lampshades for the latter! Additionally seashells make beautiful showpieces. Adorn bowls with them, fill jars or even create one-of-a-kind artworks. Adding these natural components will not only infuse your space with an inviting atmosphere but also capture the essence of living close to the ocean.
Textures: Soft Fabrics, Natural Fibers, and Weathered Finishes
In coastal interior design, textures are as essential as colors. To create a unique and captivating atmosphere in your space, use fabric materials like cotton, linen, or wool for upholstery pieces and curtains. Natural fibers such as sisal and jute can be added to the room with rugs or mats. Distressed wood furniture items lend an eclectic ambiance while rustic metals add charm to accessories throughout the area.
Tips for Creating Boca Raton Coastal Interior Design in Your Home
Boca Raton, located in South Florida, is renowned for its breathtaking beaches and views. The coastal interior design style has become a popular option among homeowners due to its ability to capture the essence of the region's beauty. In this article, we will explore several helpful tips that you can use to create your own stunning Boca Raton-inspired coastal interior design!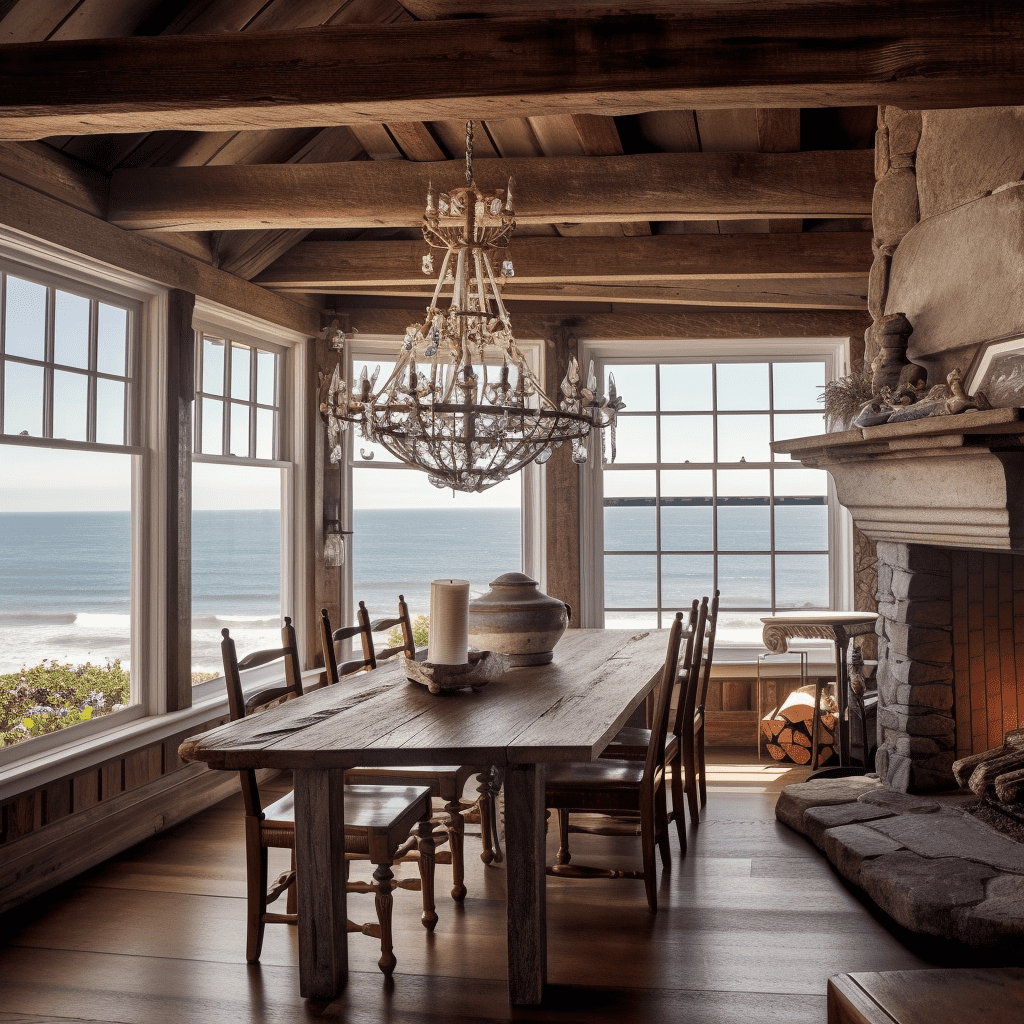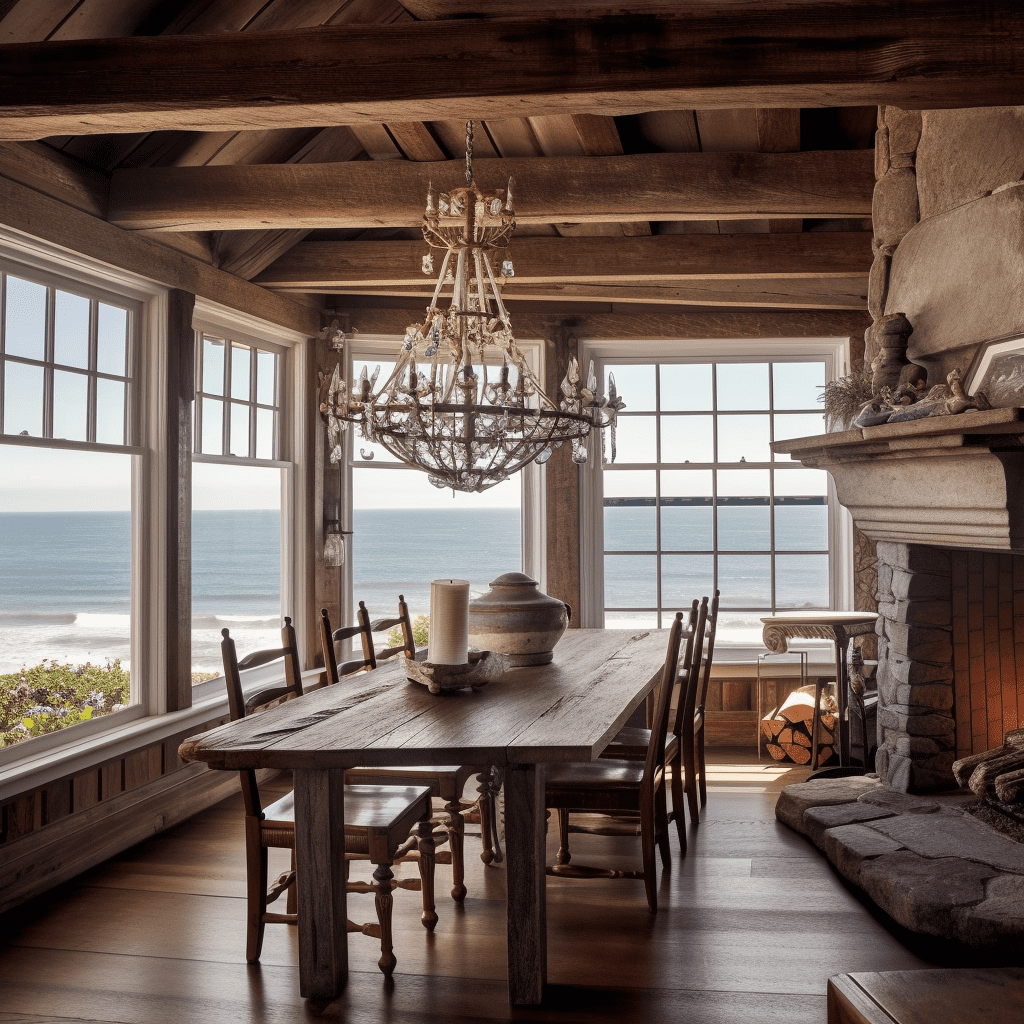 Understanding Coastal Interior Design
Create a tranquil, beachy atmosphere in your interior design with the coastal look. Begin by incorporating light and bright colors that emulate the ocean. Blues, greens and white tones work well to accomplish this. Also consider using natural textures such as wood or rattan to add interest and charm. Finish off your coastal dreamscape with decorative pieces like seashells, driftwood and starfish.
Choosing Colors and Materials
When crafting a Boca Raton coastal interior design, colors and materials must be chosen with care. Try to Incorporate light tones such as white, cream, and pale blue to produce an ambient yet serene atmosphere. Introduce natural components like wood, rattan and jute to bring texture into the room for further visual interest. Lastly don't hesitate to combine different textures in order to achieve a multi-dimensional layered look that will truly stand out!
Creating a Focal Point
Every space requires a central element to tie together the design. This is especially true when dealing with coastal interiors. One option could be artwork saturated with colors of the sea or perhaps an eye-catching piece of furniture like a rattan chair or driftwood coffee table. Alternatively, you could create a featured wall using wallpaper. This wall covering can be beachy imagery or maybe even paint it in a captivating oceanic hue!
Coastal Interior Design Accessorizing
Accessories are an integral part of creating a coastal interior design. Incorporate items like seashells, coral, and driftwood to set the tone for your beachy vibe. For that extra nautical touch, anchors and boat ropes lend themselves perfectly as decor elements. Mix it up with various pieces and don't be afraid to get creative! Throw pillows featuring ocean-inspired colors & patterns will make any room feel warmly inviting while completing the look you desire.
Lighting
When it comes to designing a coastal interior, lighting is paramount. Choose light and airy curtains that let plenty of sunshine pour in during the day while adding floor lamps or table lamps for warmth at night. You can also add pendant lights with added beach appeal like ones crafted from seashells or rope – perfect for creating an inviting atmosphere.
Bringing the Outdoors In
Transform your interior by bringing the beauty of the outdoors in with a coastal design. Introduce plants that are native to beach environments, such as succulents and cacti, into your decorating scheme. To complete this look and add an authentic touch, you can use natural elements like driftwood and seashells for decoration. With these simple touches, you'll have a fresh coastal style indoors!
Mixing and Matching Styles
Let your unique style shine through when decorating with a coastal theme. Strikingly, contemporary and rustic elements can be combined to create an eclectic yet cohesive look even in the most unconventional of spaces. Sleek furniture alongside distressed wood dining tables are just two ways to bring that beachy atmosphere into your home without sacrificing any of your personal flair.
Creating a Coastal Bedroom
If you're looking to craft a tranquil and peaceful bedroom with coastal vibes, opt for light bedding in blue or green shades. Introduce natural elements such as wood and rattan furniture into the mix along with ocean-inspired artwork like seashells collections or prints. You'll be able to feel the beachy atmosphere before long!
Designing a Coastal Kitchen
Creating a coastal kitchen can be an inspiring task, where one can showcase their own unique style in the design. From bold colors and textures to natural materials that bring out the beauty of the sea, there are endless possibilities for all kinds of kitchens! Allow your imagination to work its wonders as you plan this picturesque space –– creating a stunningly coastal kitchen just may be easier than it seems!
Want to see other styles of Interior Design in Boca Raton? Follow here for an Ultimate Guide on Traditional Interior Design.
Conclusion
Finally, designing a Boca Raton coastal interior is all about capturing the stunning beauty of the shore and sea in your home. Opt for light shades and airy hues, natural materials, as well as beach-themed accents to craft an oasis that mirrors nature's grandeur. Additionally, be sure to blend different styles while adding in personalized touches too. Achieving this will help you create a captivating space that stands out from the rest. With these suggestions at hand, you can now establish a beautiful coastal interior design which makes it feel like vacationing at the beach every day!
Ultimately, designing a Boca Raton coastal interior is all about capturing the area's natural beauty in your home. By selecting light colors, organic materials and seaside accessories you can design a peaceful and delightful atmosphere that feels like an ongoing holiday. Remember to incorporate various styles as well as personal items for a unique look that speaks to your individual style.